Author's Note: Romeo was purchased from a breeder, but he found his furever home thanks to a rescue. 
Romeo Beau the Havanese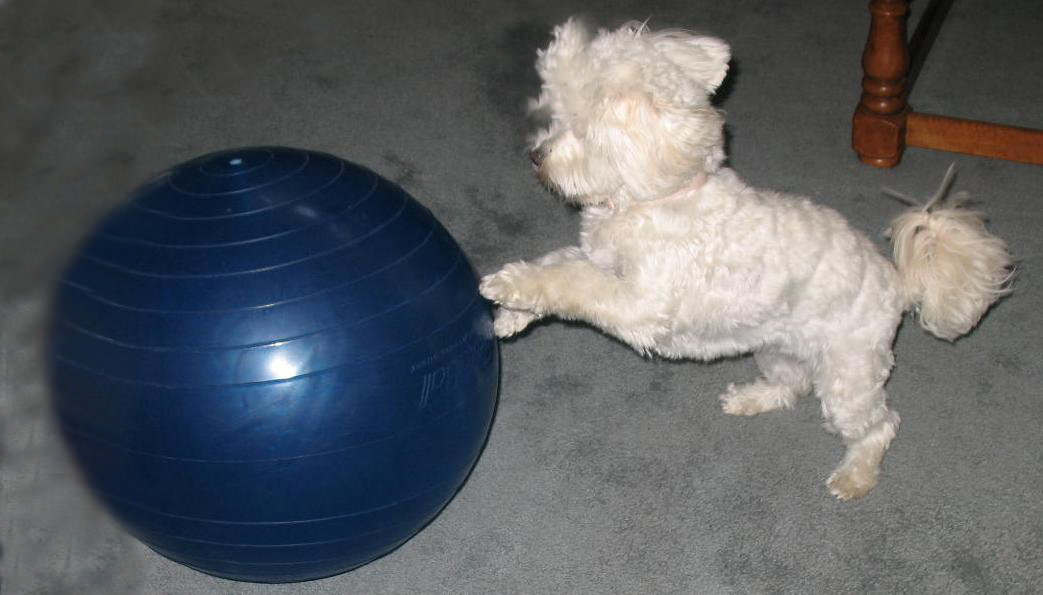 How old are you?
2 – 1/2 years old
How did you get your name?
Mom was originally going to get a pup and name him Beauregard. But when she saw pictures of me, she said I look like a little lover, so I have to be a Romeo. She just shortened Beauregard for my middle name. Kismets Mt Breeze Romeo Beau is my full name, Romeo Beau for short.
How did you come into your furever home?
After contacting many rescues and shelters and having no luck, Mom contacted breeders who were recommended by the Havanese Club. One of them was very kind and referred Mom to another breeder who may have a pup. Sure enough, she did! My breeder was going to keep me because I needed to be in an ideal situation with someone who would be home with me full-time, no other fur siblings, or young children. When Mom came along, she fit the bill. We were just meant to be together.
Do you have any fursiblings?
I am an only fur and it will probably remain that way because I want my Mom all to myself.
What is your favorite thing to do?
I love to shred cardboard and bubble wrap. I also love to steal something and have Mom chase me all over the house and bribe me with a treat.
Where is your favorite place to sleep?
I sleep in bed with Mom, which I have done since the first day she took me home.
What is your favorite toy?
I have several favorites, but mostly squeaky toys that I can de-stuff and de-squeak.
What are you thoughts on spaying/neutering? Unless a person is a responsible breeder looking to show or breed their dog, spaying/neutering should be a requirement. There are far too many animals that wind up on the streets or in shelters due to irresponsible pet ownership/breeding. Plus, the health benefits outweigh the risks of not having it done.
Is there anything else you would like to add?
Mom and I are very lucky we have each other and that I had a responsible breeder who took the time to get to know Mom before she would even let her see me. So many people rush into the decision, not realizing how many years of care are required and how much money it can cost and then wind up abandoning us to a rescue or shelter. Do your homework, research the breed(s) you want and make sure it fits into your lifestyle. If you are like my Mom and searched the shelters and rescue groups and have not found the perfect one, do your homework to find a responsible breeder. Check with your vet, the local breed's club, or even by attending professional dog shows.
---
Author's Note: Many thanks to Romeo and his mom for answering the questions, you can follow him on facebook or twitter. Photos were used with permission and belong solely to Romeo.
To skip to other "Opt to Adopt" Articles link the below link.  The image was made by the wonderful Miss Ann of Pawsitively Pets.